8.2 points out of 20. This is Zhytomyr's score for transparency of the investment sector, according to the results of investment sector transparency research carried out with the help of methodology developed by the Ukrainian chapter of the global anti-corruption network Transparency International.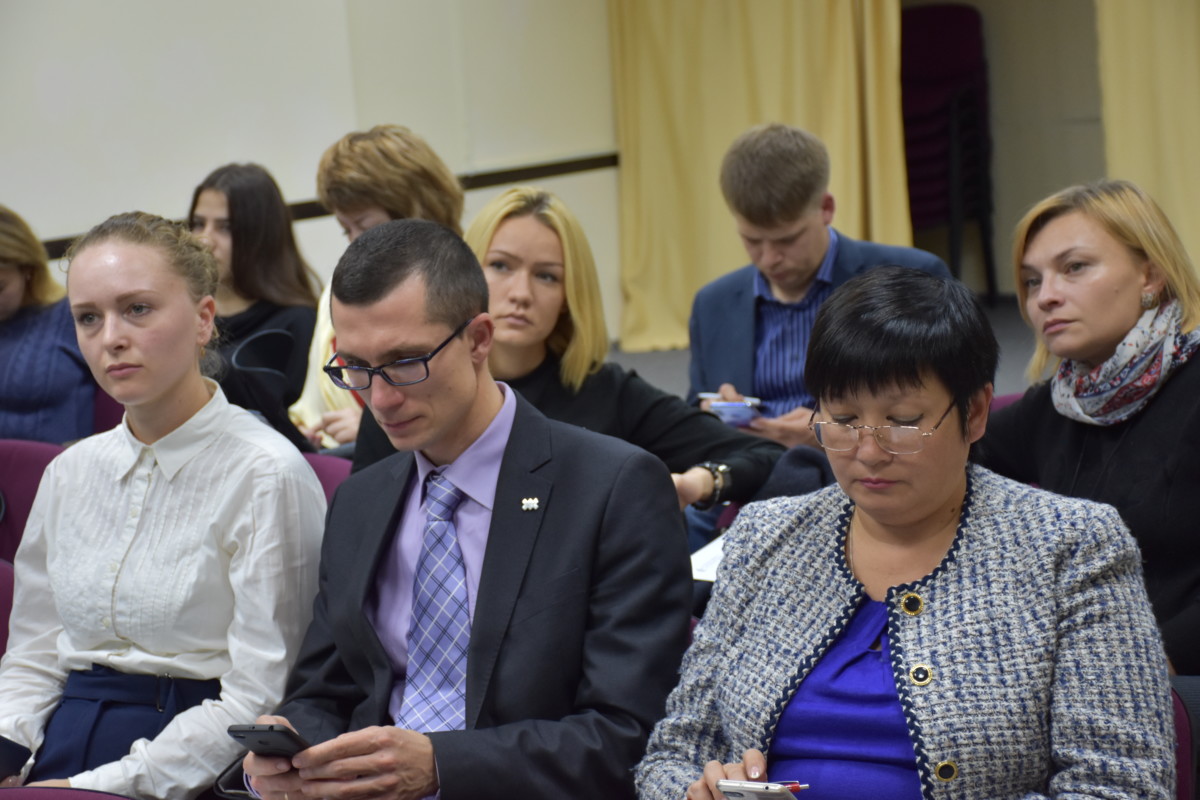 On 23 October, the presentation of Investment Sector Transparency Ranking of 100 Ukrainian Cities was held in Zhytomyr for city council representatives, journalists and activists. At the event, research results were presented, where Zhytomyr ranked 21st.
Characterizing the situation with investment sector transparency in Zhytomyr, program coordinator of Transparent Cities with Transparency International Kateryna Tsybenko said: "The positive facts we identified in the course of monitoring are records of discussions of draft regulatory acts uploaded on the city council website, including the course of the debate and proposed amendments. There is no information on which proposals were adopted, but it can be identified by comparing them with the final document. The city got 3 points for this indicator – a rare situation in Ukraine. TI Ukraine recommends to improve the section on investors on the city website. We recommend to have this section and the investment passport in Ukrainian and English, upload information on objects offered for investment and include information on utility networks connected to these facilities."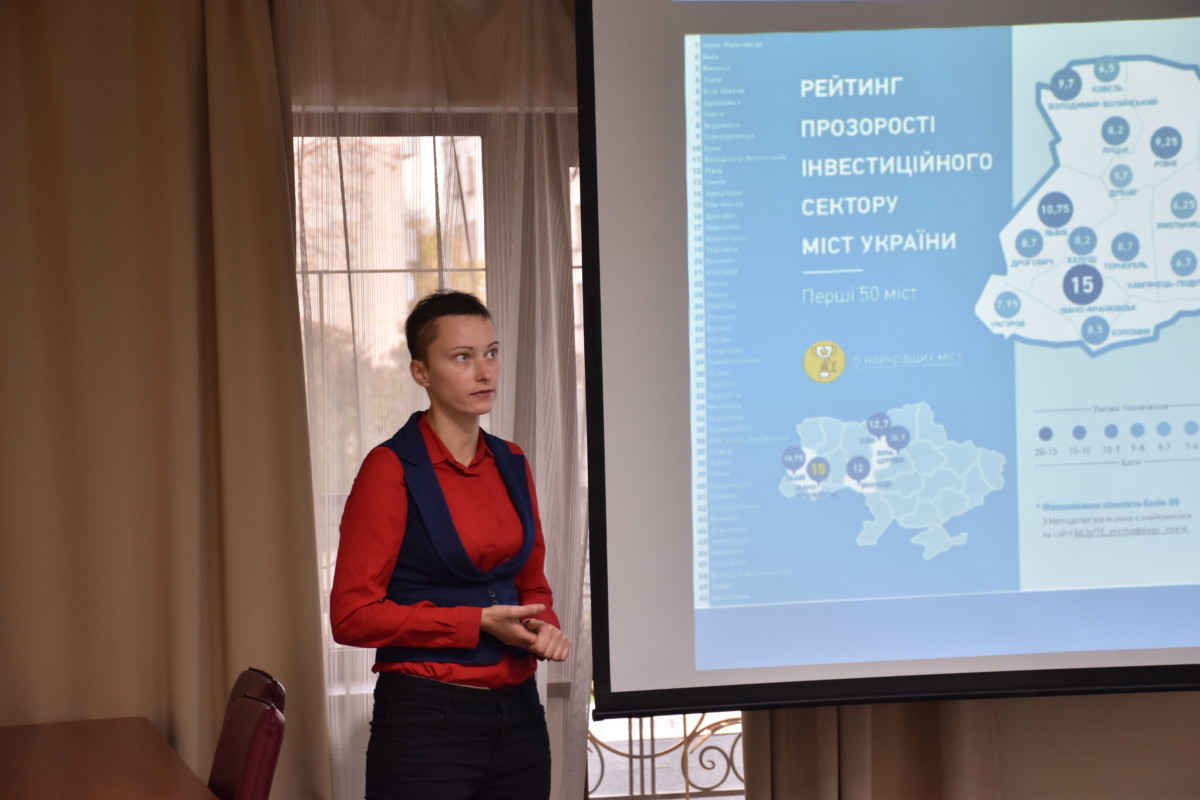 Anatolii Kotov, project coordinator of "From Transparency in the Investment Sector to Overcoming Corruption Risks," characterized the importance of the project as follows: "The project aims at increasing the investment sector transparency on the municipal level. We have analyzed websites of city councils based on 17 indicators which reflect the investment sector (presence of a geoportal, investment passport etc.). The project is supposed to result in improvement of the score in the investment sector transparency ranking of 100 biggest Ukrainian cities in at least 10 of those cities."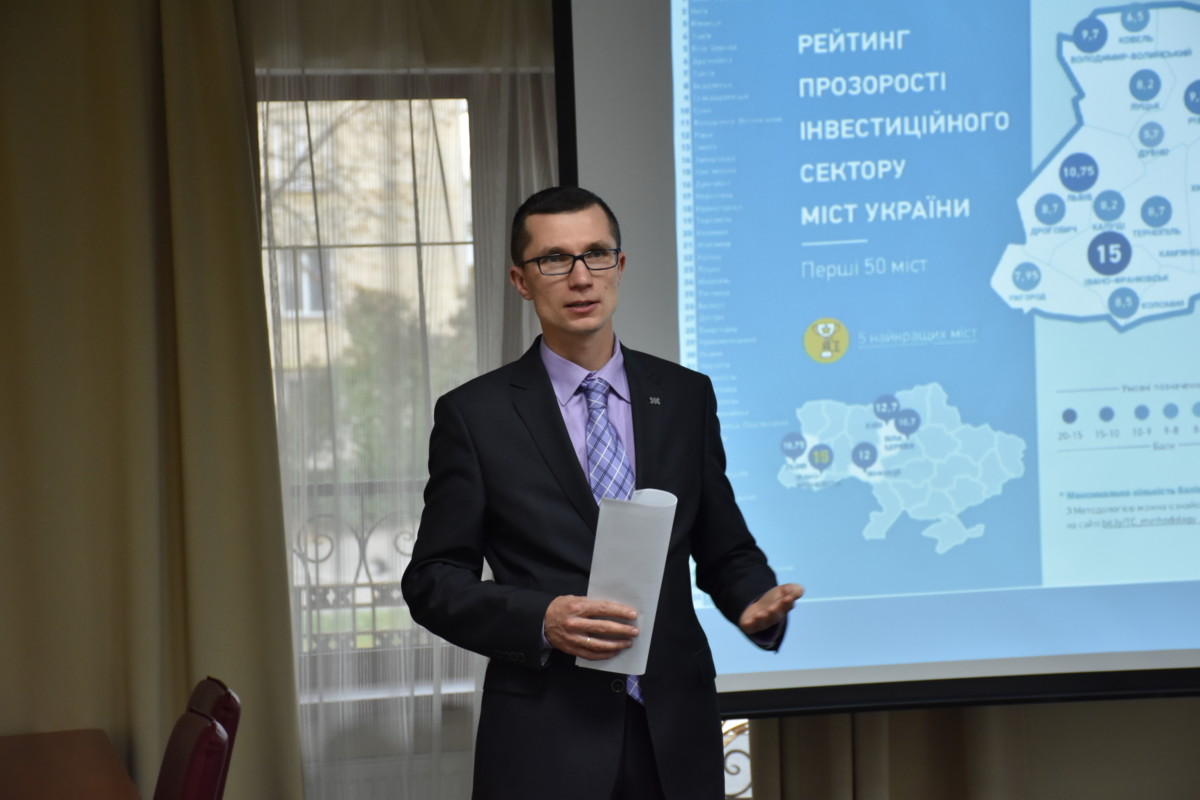 TI Ukraine continues to work on transparency in the regions of Ukraine and to motivate representatives of the local self-government to strive for greater transparency. After all, openness and transparency are the principal prerequisites to reduce the level of corruption.